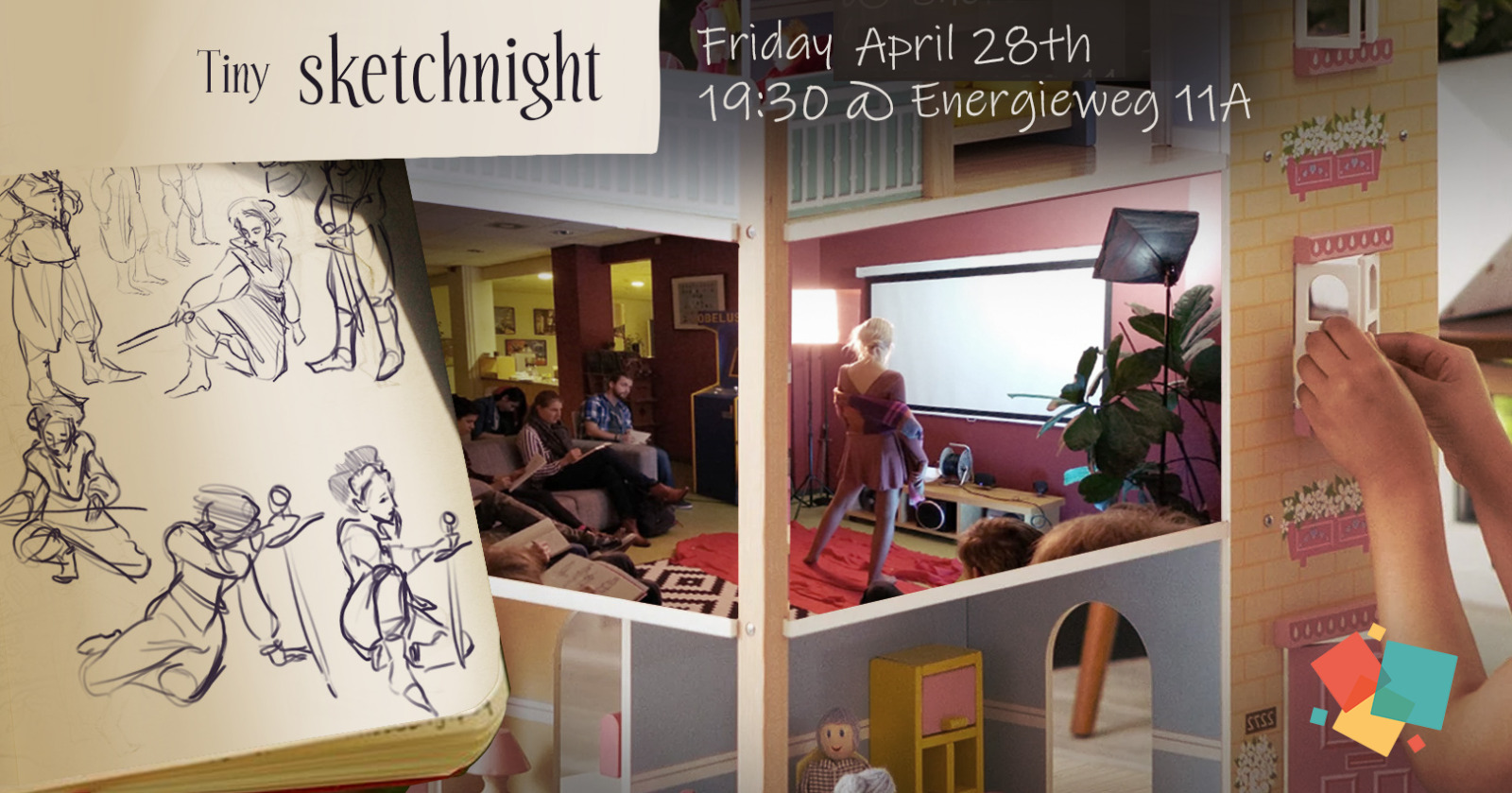 19 apr

Tiny Sketch night #2

Last month, we held our first Tiny Sketch Gathering of 2023 and it went great. Lots of new faces joined us, many old friends returned, and even more poses were studied and sketched! Therefore, we are holding a 2nd edition of the Sketch Gathering this month!
We hope you will join us again at the Game Bakery!
Everyone is welcome, from members to our network, but also friends and family!
When?
Friday, 28 April from 7:30 PM onwards
Where?
Energieweg 11A, near the Hoendiep and close to the bridge to the "Suikerunieterrein". By car you can park right in front and we have a nice connection to the ring road. On bike it is 10 minutes from the main station, and you can also take bus line 8 from there and get off at "Meubelboulevard Hoendiep".

Features:
Bring your favourite drawing materials, and a good vibe!
We will provide drinks and snacks.
There will be a live model posing for us, therefore entry is back to 5 Euros to remunerate the model.