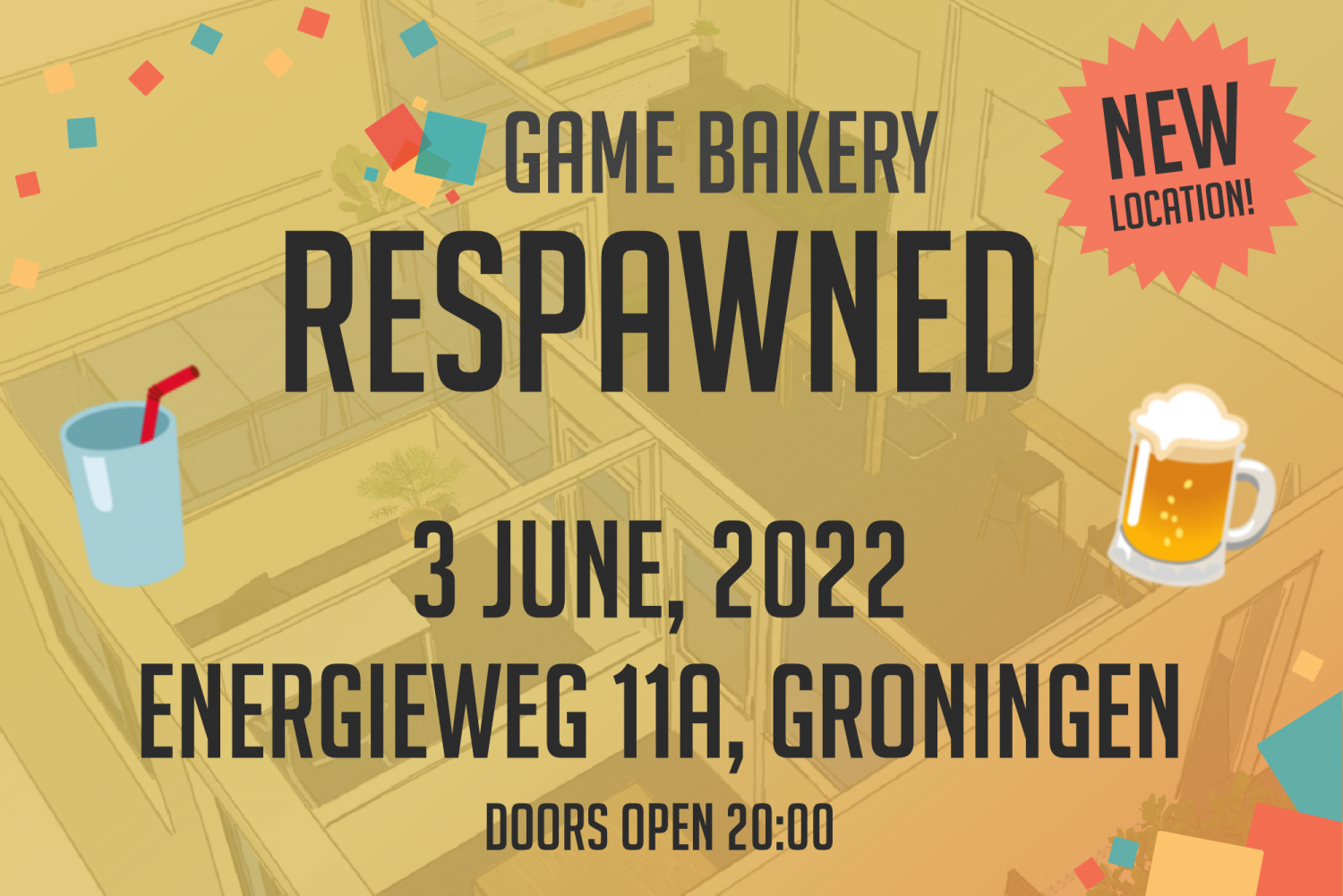 19 May

Join us for a drink at our "Respawned" gathering!

It's been a while, but we think it's high time for a new gathering of the Northern Dutch game industry!

Game Bakery is still alive and kicking after this long pandemic, and we have even moved offices during the lockdown. Our move was one and a half years ago, so we never had a good chance to show you around!

Join us for an evening of drinks that both counts as a housewarming and as a rekindling of friendships in the Northern game industry!

Who is welcome?

Anyone who works with games, studies or teaches games, or has a casual interest in game development is welcome to join us!

What does it cost?

As usual, entrance and drinks are all free. Other than beer and wine, we will provide plenty non-alcoholic options and some snacks.

Where is it??

Don't forget that we have a new location: Energieweg 11A, near the Hoendiep and at a stone's throw from the old Suikerunie grounds.

You are welcome on Friday, 3 June — doors open at 20:00!